50 Years of Excellence in Men's Wear
Europe's Leading Custom Tailors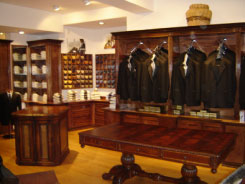 Established in Italy's northern region of Piedmont over 50 years ago, Alfredo has been dedicated in presenting our clientele with the traditions that ensure quality and elegance. Through the years we have created a unique atmosphere which offers the finest in gentleman's attire. Being held as one of Europe's leading custom tailors; Alfredo has been able to mold signature elements of design withouth compromising old world craftsmanship. Providing gentlemen of distinction with the opportunity to express their individualistic style we consistently offer fabrics from Europe's leading mills. Such elite textile houses include Holland and Sherry, Ermenegildo Zegna, John Cooper and Loro Piana. Deeply rooted within our satorial designs are the values that define our culture. Tradition, quality and creativity ensure that our designs continue to transcend the changes in season and fashion. Liesure, Business or ceremony, Alfredo continues to meet the requirements of the gentleman with a dynamic and sophisticated lifestyle.

We Specialize in Custom Shirts
Shirts and Accessories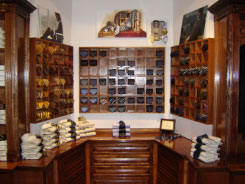 Make an appointment to come in and be fitted, for one of the best shirts you will ever wear.We at Alfredo take pride in giving you a special fit each time.
Within each wardrobe fine accessories provide the distinctive foundations of a gentleman's individualistic style. Luxurious leather goods along with hand made ties, cuff links and braces can enhance ones fashion and truly distinguish you within a specific setting.

Using Only the Most Luxurious Fabrics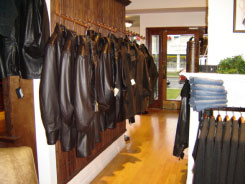 Limited edition textiles along with exclusivity in fit and design are the most complelling incentives that attract gentleman to our custom order department. Our sartorial tradition is never compromised as we ensure that each garment is carefully constructed with intense attention to every detail. Using the luxurious fabrics of European mills such as Holland and Sherry of Savile Row, Ermenegildo Zegna, Loro Piana and John Cooper we make certain that quality and personal style flourish.

cheap nfl jerseys